Poteaupré
inn
Restaurant / hotel / seminary rooms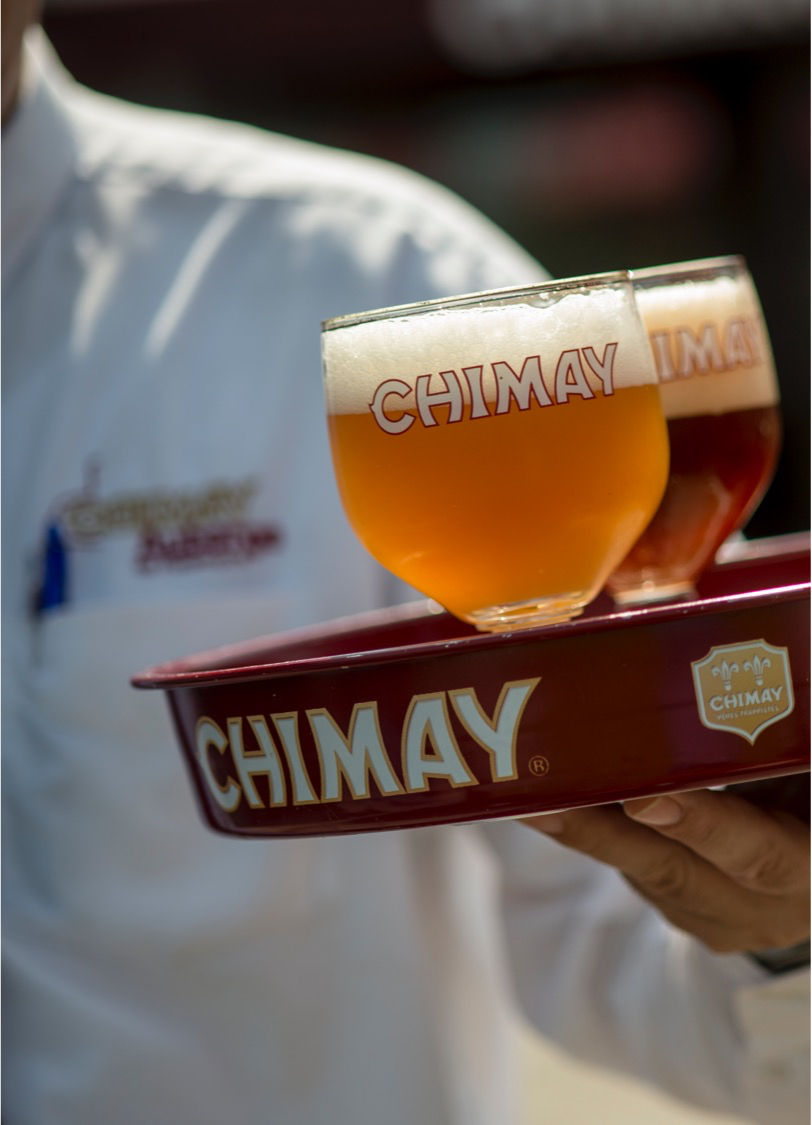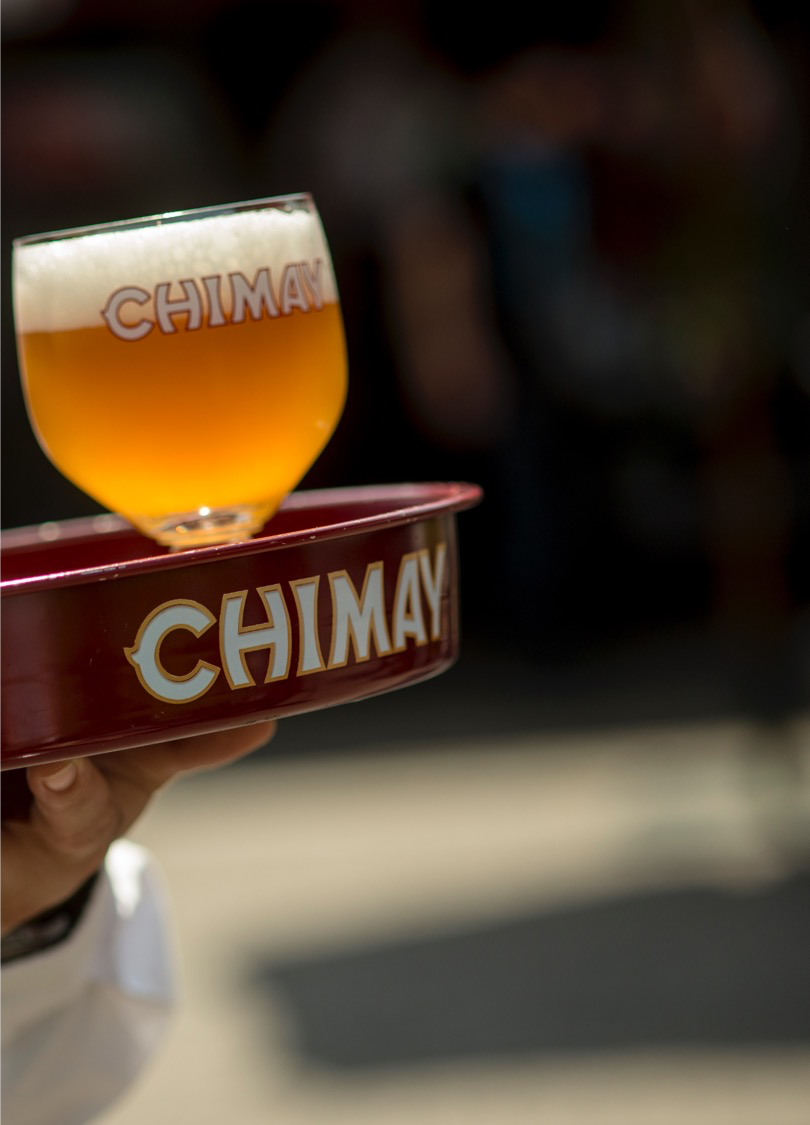 The Poteaupré 


Inn
A stone's throw from Notre Dame de Scourmont Abbey, Auberge de Poteaupré has been welcoming you for over 100 years in a warm and rural atmosphere.
The lively atmosphere is reminiscent of an English pub where Chimay beers and cheeses are in the spotlight.
Gourmet dishes based on Chimay products will delight your taste buds.
Discover products like Chimay Gold, a pure malt blond beer, not to mention the "Le Poteaupré" cheese, the cream of Trappist cheeses ...

Pets are not admitted inside the establishment.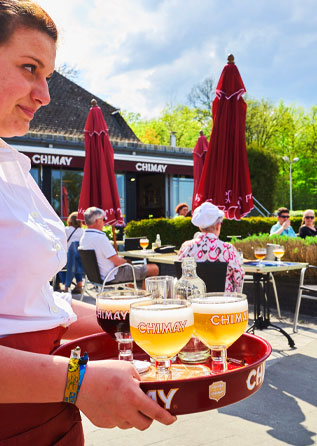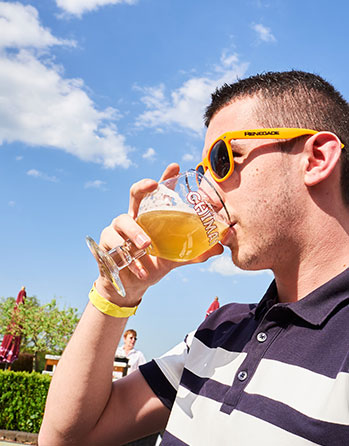 The brasserie



The large room opening onto a magnificent terrace and a countryside landscape as far as the eye can see can accommodate up to 150 people.
In addition to its local specialties, this brasserie-restaurant will seduce you with its sense of hospitality.
This is how all the equipment, including the children's playgrounds, has been designed to be accessible to disabled people.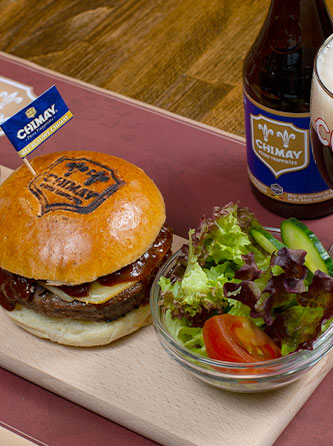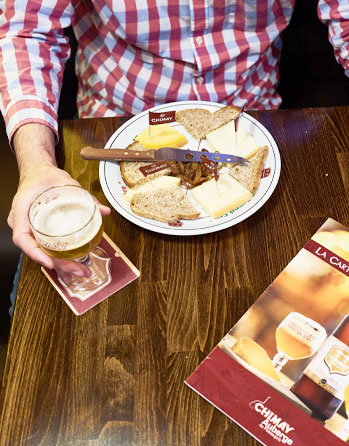 The restaurant



The menu, which varies with the seasons, mainly offers dishes with Chimacian accents.
From Chimay cheese toast to the Trappist rabbit, including summer salads, the essential escaveche and children's dishes, you will always find something delicious to appease your small or big appetites.
We do not accept groups on Sundays and public holidays.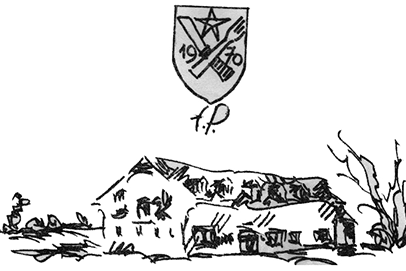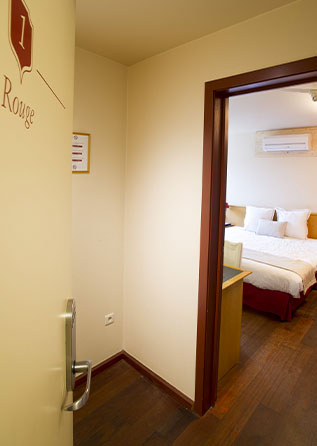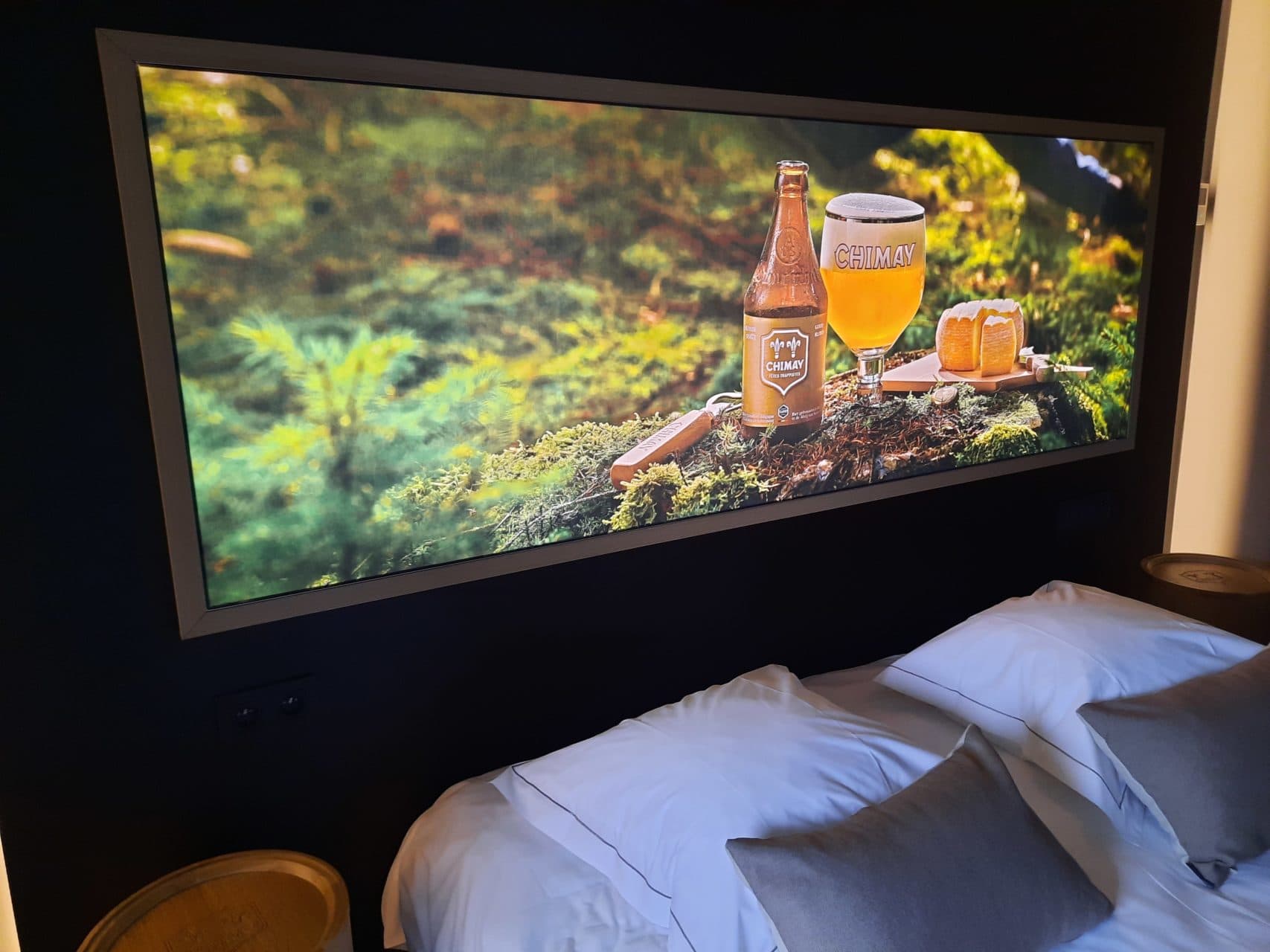 The hotel



This rural location also has 8 *** rooms. They will delight you with their comfort and charm.
Each room is harmoniously decorated and themed in the colors of Chimay Trappist products. They are all equipped with a bathroom with a bathtub, a mini-bar, air conditioning and television.
Non-smoking rooms, lift.

Animals not admitted.
We also have a bedroom equipped with a bed for tall people (2m20 bedding).
Each bedroom is equipped with a double bed. We also have 2 x 2 bedrooms that can communicate with each other while each keeping their own bathroom and equipment. Baby cot available on request 
Loading...
Price list and conditions
Prices
From 80 € per night
Breakfast supplement (buffet): + € 15 p.p.
Annual closing: from 17/12/22 to 01/01/23 included.
Special rates for companies on request.
Booking and cancellation conditions
Reservation
We inform you that the prices are established per night, per room and without breakfast.
Cancellation
In case of cancellation of the stay between 0 and 7 days before arrival, the following amounts will be due: 100% of the total amount
In the event of cancellation between 8 and 15 days prior to arrival, the following amounts will be due: 50% of the total amount
In case of cancellation of the stay from the 16th day prior to arrival, the following amounts will be due: 5% of the total amount
Deposits paid will only be refunded under these conditions.
Check-in is between 3:00 p.m. and 6:00 p.m. in low and mid season and from 3:00 p.m. to 10:00 p.m. in high season and on Friday, Saturday and Sunday all year. If you are unable to arrive during these time slots, please contact us to know the modalities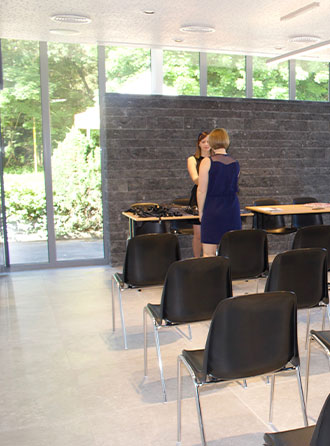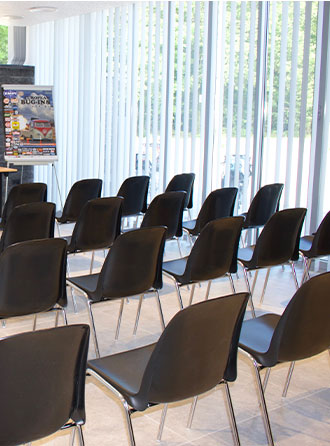 The seminar


room
Are you looking for a meeting room for your business?
Auberge de Poteaupré has a brand new seminar room that can accommodate up to 28 people.
Different formulas are available.